Learning Technology Grant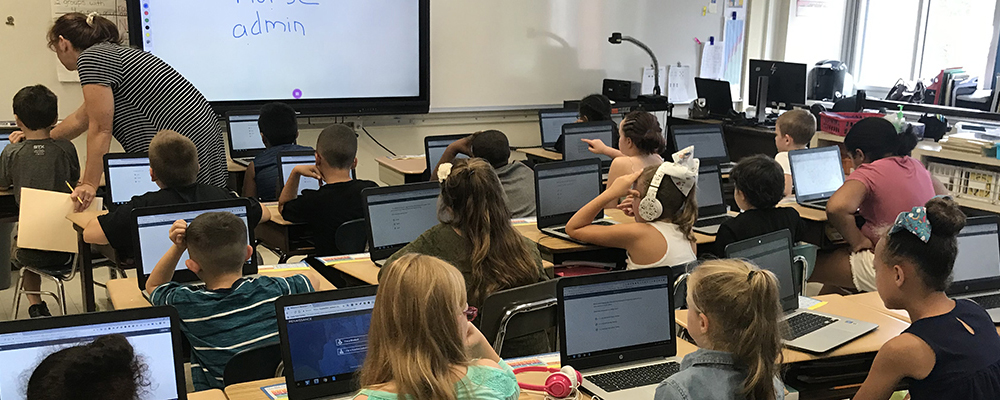 Section A:
Program Overview
Title:
Individualization and Innovation Empowers All Students to Succeed (ISucceed)
Target population(s)
:
The target population includes all K-12 teachers and all K-12 students.
Parents and community members represent a key secondary population.
Description of the District:
Auburn Enlarged City School District (AECSD) is located in Cayuga County in Upstate Central New York.
The district serves 4,064 students through a total of 7 schools.
This includes:
5 elementary schools (Casey Park, Genesee, Herman, Owasco and Seward--ES; each serving grades K-6).
Auburn Junior High School (JHS; serving grades 7 and 8).
Auburn High School (HS; serving grades 9-12).
Auburn is challenged by poverty, transience, and low adult education levels.
State testing results show students struggle to perform at grade level, and most are not able to do so.
Significant academic achievement disparities exist between sub-groups.
Teachers are in critical need of new tools and skills to more appropriately support student achievement.
Among parents, community members, students, and even many teachers, there is a widespread lack of understanding of how technology is being applied in educational and workplace settings, the rapidly changing career landscape, and the increasing reliance of all types of careers on STEM skills, career readiness skills, and digital literacy.
Many still view digital literacy as "optional.
"
Description of program
:
Our project is targeted towards all teachers, library media specialists, administrators and students enrolled in AECSD, as well as a small population of teaching staff at two non-public schools located within our school district's boundaries.
We are a High Need Urban/Suburban school district that has significant obstacles to content with.
Our student population is diverse and reflects the obstacles our community faces such as homelessness, significant poverty, and one of the driving reasons for this proposal, inequity.
Our program has three goals that are designed to increase student achievement for all students and close gaps of achievement and engagement amongst our subgroup populations of students:
Goal 1:
Create, refine, and scale a robust district-wide instructional culture that is founded upon the Four Core principles of Personalized Learning K-12.
Goal 2:
Expand current efforts to have teachers utilize Blended Learning as a Tier I practice in their classrooms and student engagement with Innovation Labs that results in instructional approach changes to increase student achievement.
Goal 3:
Increase student engagement in targeted instruction that uses flexible interest-based content and tools while providing them and their teachers to use data to inform instructional/learning decisions and reflect on achievement.
We will use the following proven effective methods:
embed professional development using coaching, mentoring and model classrooms; implement personalized learning, expand blended learning and technology integration and utilize problem-based learning in both our professional development and our classroom instruction.
Bonus Points:
We have one school that has been identified as a CSI School (Casey Park Elementary), two schools that have been identified as TSI schools (Owasco Elementary School and Auburn Junior High School), and our school district has been identified as a Target District (4 points).
In addition, our economically disadvantaged rate is 56% (2 points), and 15.7% of our students have disabilities (2 points).
Therefore, our total Bonus Point Allocation comes to 8 points.


Update on Auburn Learning Technology Grant